Only forty kilometres south of Barcelona, the beaches of Sitges are among the most beautiful of the Costa Dorada. The centre of the resort is a complete break from the Costa Brava.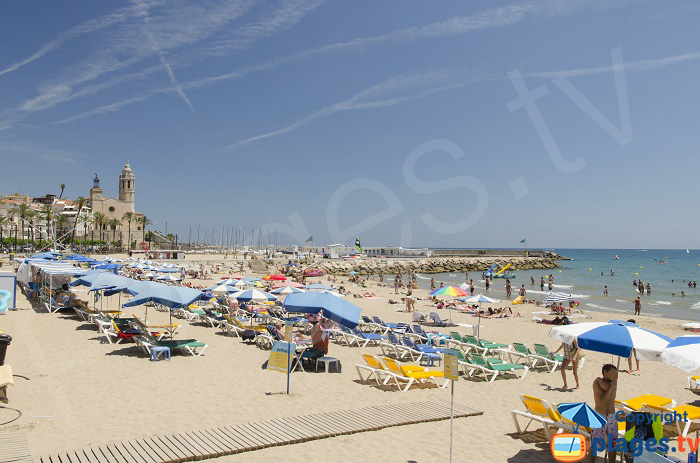 The beach west of Sitges with the church (old town)
The western part of central Sitges was organised around the beach. Several well designed bays (a little too much for some because public space is limited) with sun-louger rentals, snack-bars on the sand and massage parlours bordered by a pedestrian promenade are available.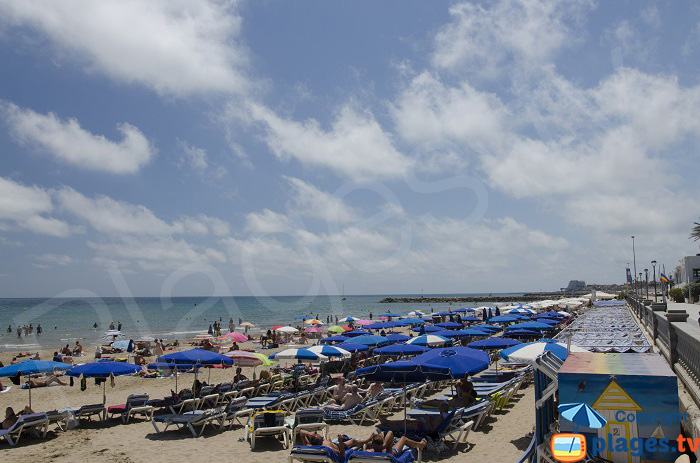 Great Beach with its private spaces - The public part is at the waterfront
The waterfront with its small buildings and palm trees remind us that Sitges has always been a sought after and successful resort. We can even see mansions built in the 1830s.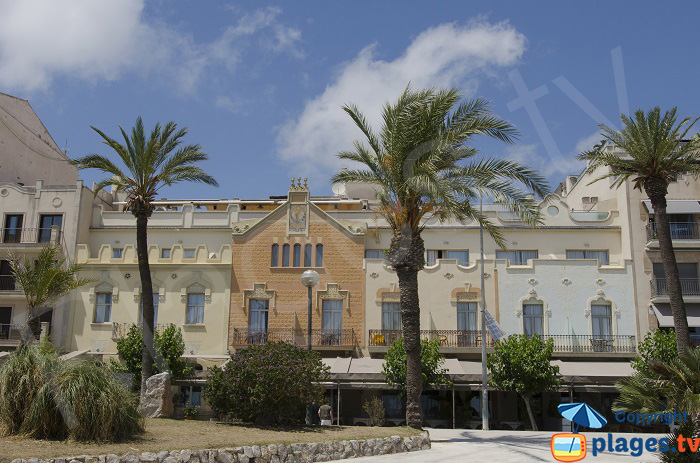 The Sitges seafront with nice facades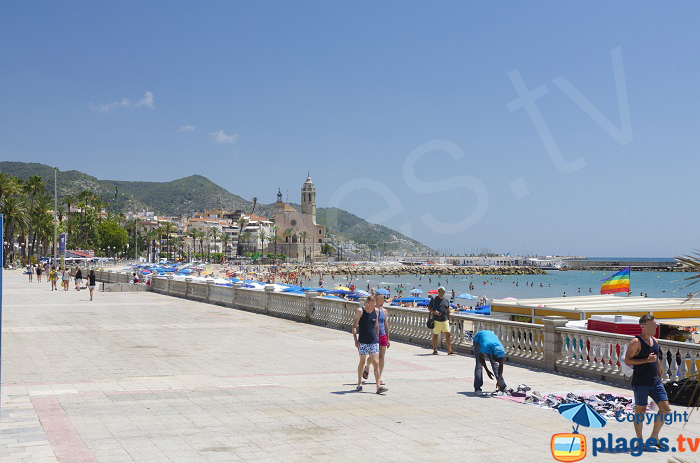 A pleasant pedestrian promenade along the beaches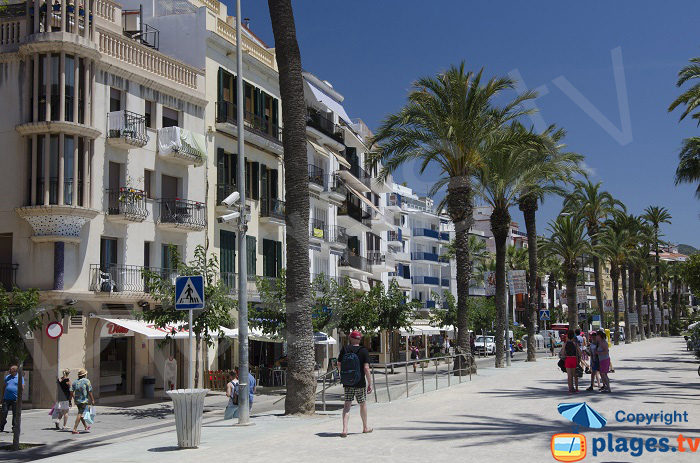 Road side, there is a second pedestrian promenade
The city centre is bustling and alive in the summer season (restaurants, bars, nightclubs). It's the trendy destination south of Barcelona, the Spanish Saint-Tropez!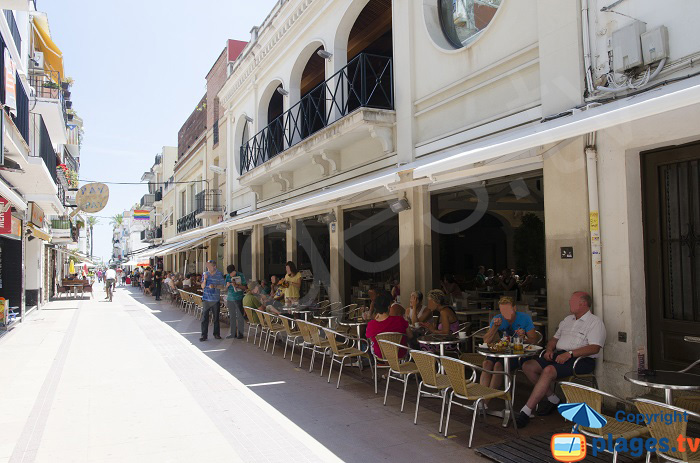 A busy street with many bars and restaurants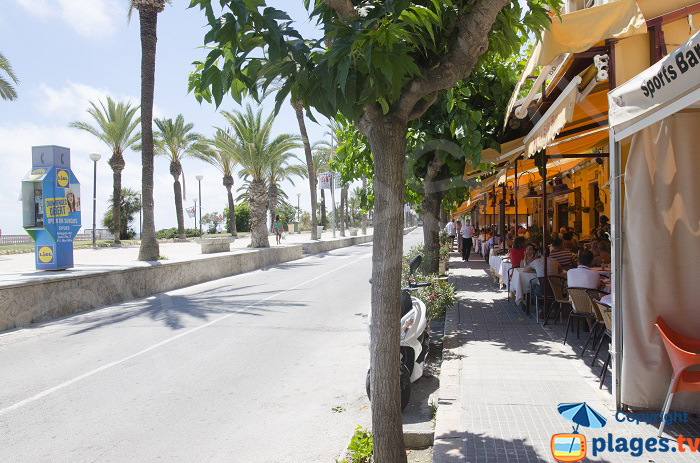 Some restaurants between the beach and the road (not very busy, parking is problematic in Sitges)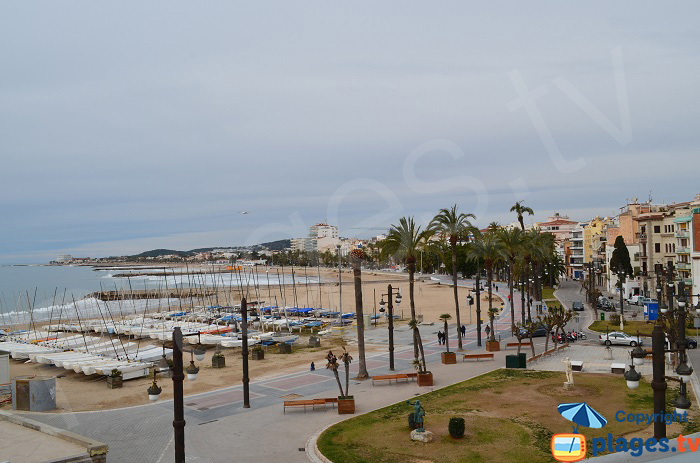 Western part of Sitges: the bathing area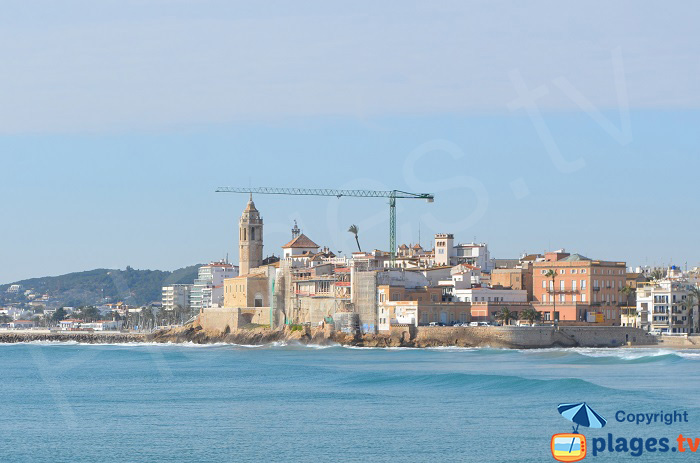 The old town splits into two Sitges: San Sebastia to the right and to the left the resort centre
The old town with its church of San Bartolomé and Santa Tecla dominates the waterfront. It separates the city into two parts. Narrow streets with old houses, museums, restaurants and cafes ... this is where we come to change the atmosphere.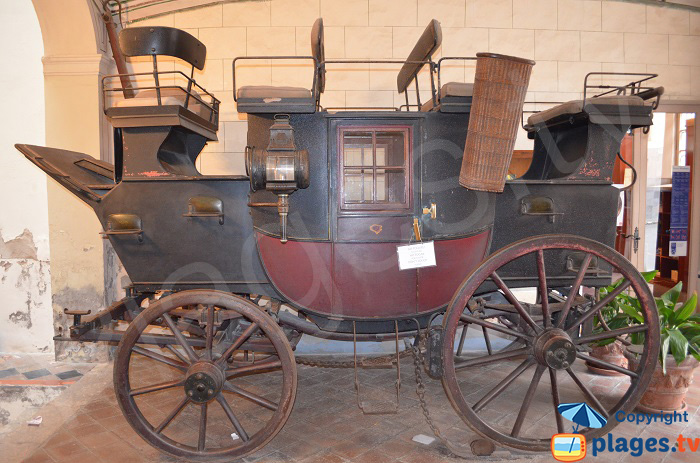 The Romantic Museum of Sitges
From the old town, you reach the western districts of Sitges. That of Sant Sebastia with its beach is the most typical. This former fishing village opens to the sea with a beautiful plaza lined with restaurants and bars.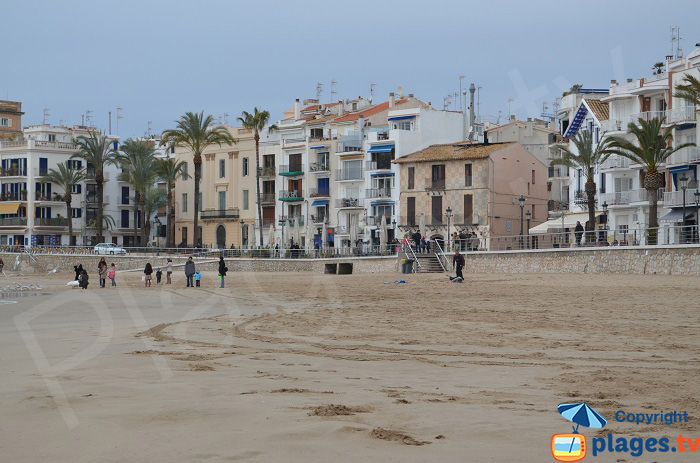 The Sant Sebastia area from the beach
Then there is the port of Aiguadolç with its residential neighbourhood bordered by two beaches, one of which is nudist, Balmins, and the marina of Aiguadolç.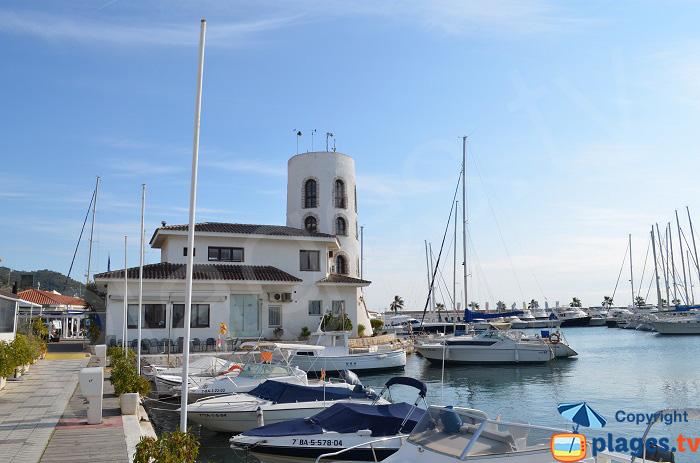 Port of Sitges: Aiguadolç
As for the prices, Sitges is known as an expensive resort. In season, the prices are very close to those in France especially for food and accommodation. Note that Sitges is lively throughout the year with numerous festivals (this is a gay-friendly resort).