Roses (in Catalan) or Rosas (in Castilian) is a city with a tourist and maritime tradition. It is a municipality of Catalonia. Located near the French border (less than 30 km), 65 km from Girona and 160 km from Barcelona, it is a major destination on the Costa Brava.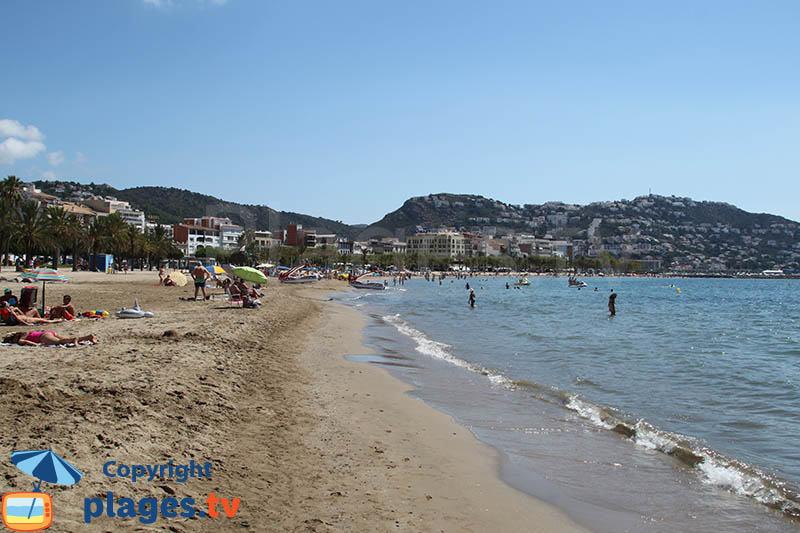 Roses torwards Cadaqués – a Brava side with relief
Rosas is located in the heart of a bay and located between two natural parks (Cape Creus National Park to the north and Aiguamolis Regional Park to the southeast). To the north, is the Albères massif which serves as a border between the French border. The Natural Park of Cape Creus is the first maritimo terres natural park of Catalonia. It is very extensive, its surface of 13886 hectares is distributed for 3073 hectares on the sea and for 10813 hectares on the grounds. It is a natural rich site, classified as a protected reserve.
Rosas is a small town with 20000 inhabitants throughout the year multiplying by 6 its number in summer period. The port of Rosas is one of the most important fishing ports of the region in terms of production and in number of boats.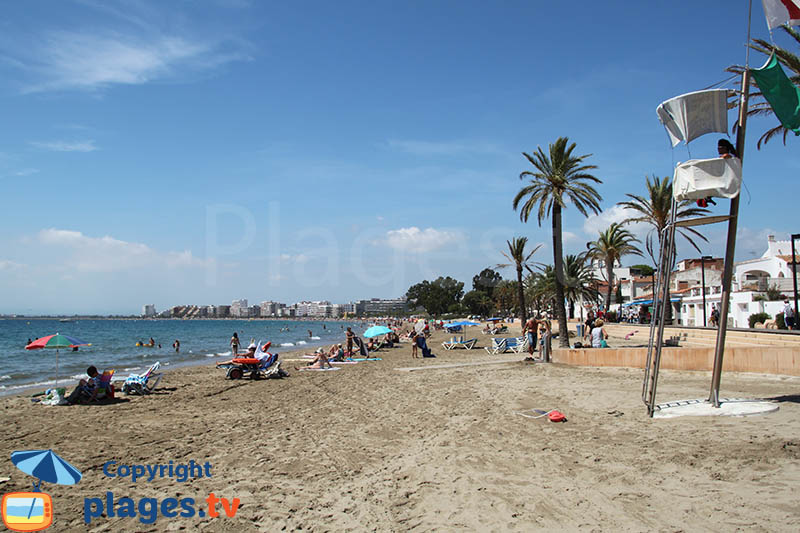 South side the seaside of Roses is breaking with the buildings of Empuriabrava (visible in te background)
Seaside tourism offers a very important source of income for the municipality. The coast of Rosas has no less than teen beaches and creeks protected by rocky cliffs, far from the eyes. For 5 years, Rosas has been admitted to the club of the most beautiful bays in the world, which gives it the possibility to accommodate small cruise ships. The beaches, creeks and promenade of Rosas now has an internationally recognized environmental quality certificate. Some beaches have been awarded the Blue Flag, proof of the quality of its environment.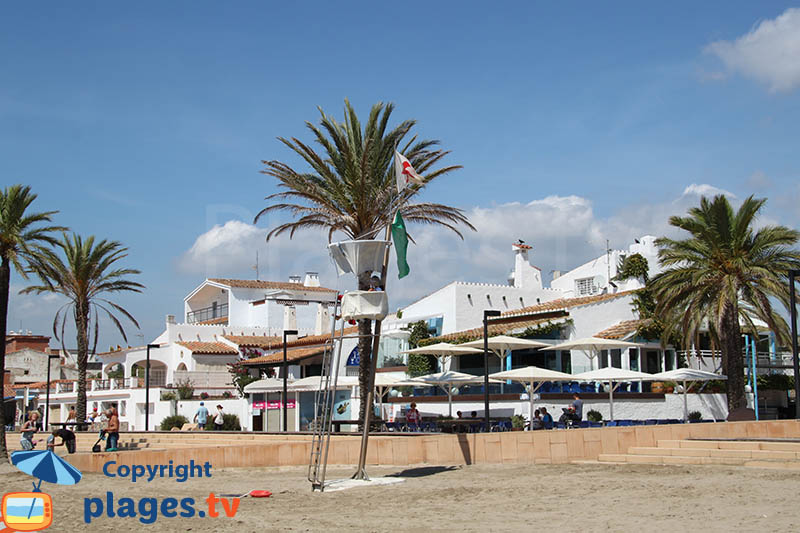 The seaside of Roses : a preserved side
The beaches are an integral part of the city. They are of fine sand, the waters of an intense blue and shallow. They are ideal for families. The transparent waters of the creeks are a major asset for the practice of scuba diving. Some beaches are located in the very heart of the city as the beach La Nova overlooking the bay of Rosas (450 m of sand) or that of La Punta (550m of sand) allow families to practice among other things, swimming, without having to take their car. The creeks and the coves are farther from the city and accessible most often by sea. Coves are generally small in size, often surrounded by cliffs. It is mainly found in the Cape Creus Natural Park, which allows tourists to see natural coves with wild landscapes.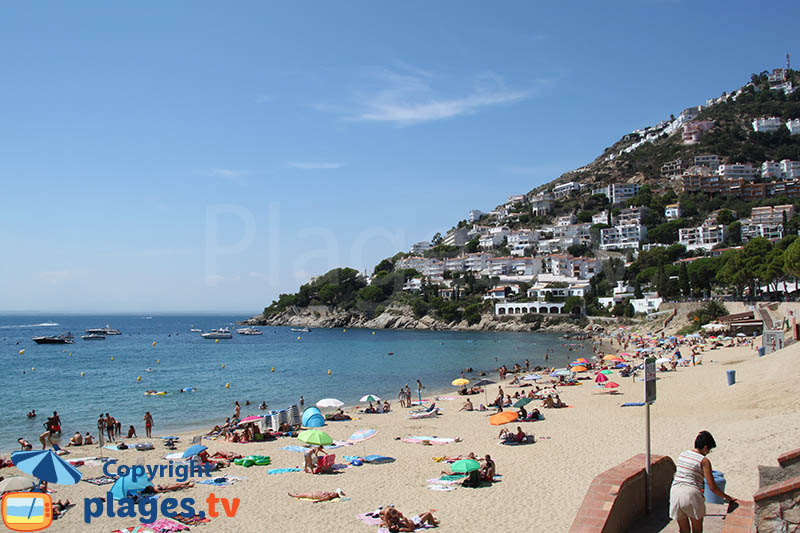 Set between two natural parks, Rosas offers a perfect environment for everyone to enjoy nature by practicing all kinds of water sports (diving, kayaking, kitesurfing, catamaran hire and sailing, sailing school…). The bay of Rosas offers something to please all athletes wether on the water or cycling or even in the air (parachuting).